粉嫩公主酒酿蛋是一款怎样的产品呢,粉嫩公主酒酿蛋是
丰胸产品
清朝民间流传下来的一款丰胸产品,主要以天然能量为
粉嫩公主酒酿蛋丰胸效果
诉求,经过现代的科技改良后,以实用和实效为特点,是一款100%纯植物提取的美胸品牌。采用的
粉嫩公主酒酿蛋丰胸
都是天然有机食材:酒酿原汁、土鸡蛋、珍珠糯米、姜汁红糖、泰国野葛根提取物,真正做到健康、安全、便携、高效的
丰胸效果
口碑产品。粉嫩公主酒酿蛋丰胸解开女人的幸福密码!
Adhesive
Pre-Applied Thread Sealant 2200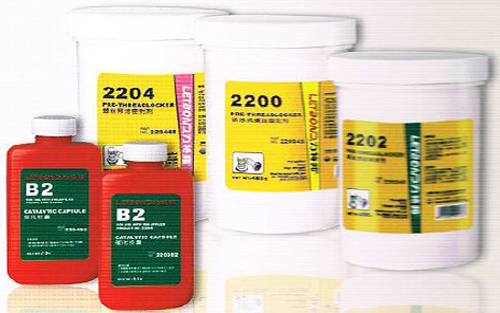 LETBOND® Dri-loc threadlocker is a special preapplied film for threaded fasteners. It remains inert on the fastener until assembly of the threads release quick curing resin. The resin fills all the voids in the threads and cures to securely lock and seal the assembly.

Typical properties
•Dri-loc threadlocker provents loosening through vibretion to provide locking and sealing of threaded assemblies.
•Quantities can be handled promptly with minimum turnaround time.
•Be good for thread corrosion resistance.
•Temperature range -55°C-150°C.
•Easy to assemble, save working procedure and time.

Typical applications
•Locking
•Ring gear bolts
•Carburetor screws
•Transmission nuts
•Head bolts
•Truck axle bolts
•Tower bolts
•Sealing
•Transmission bolts
•Pipe plugs and fitting
Thread Locking of Series 2200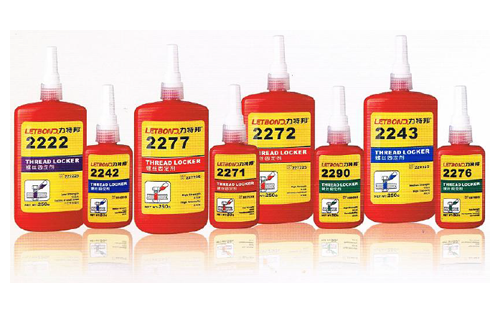 LET-LOK of series 2200 are designed for prevent loosening through vibration to provide locking and sealing of theaded assemblies. No other added locking machine equipment or process to applied, only a few drop of LET-LOK 2200 can solve all the problems.

Typical properties
Be good for thread corrosion resistance.
Seals against leakage.
Cures against leakage.
Cures without cracking or shrinking.
Have high, medium, low, strength products for customer to choose.
Structural Adhesives of Series 3300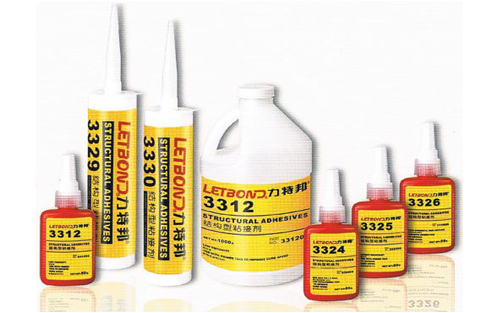 LETBOND® structural adhesives are designed for structural bonding applications that require maximum impact, temperature, stress and shock resistance.