粉嫩公主酒酿蛋是一款怎样的产品呢,粉嫩公主酒酿蛋是
丰胸产品
清朝民间流传下来的一款丰胸产品,主要以天然能量为
粉嫩公主酒酿蛋丰胸效果
诉求,经过现代的科技改良后,以实用和实效为特点,是一款100%纯植物提取的美胸品牌。采用的
粉嫩公主酒酿蛋丰胸
都是天然有机食材:酒酿原汁、土鸡蛋、珍珠糯米、姜汁红糖、泰国野葛根提取物,真正做到健康、安全、便携、高效的
丰胸效果
口碑产品。粉嫩公主酒酿蛋丰胸解开女人的幸福密码!
Spare Parts
TS1254 Pressure Tank / Reservoir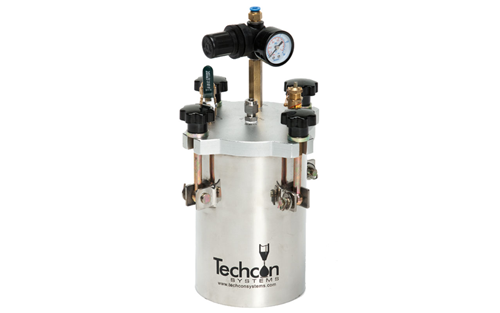 The new medium size TS1254 pressure tank is designed to accommodate low to medium viscosity fluids, including solvents, adhesives, as well as Cyanoacrylate (CA). Equip with pressure relief (safety) valve and couple with stainless steel chamber, the TS1254 provides safe and secure dispensing for all applications. Airtight lid seal ensures there are no leak points for air or material.

The material feed line is located in the center of the lid to allow direct and continuous feed path from the material container to the valve inlet. The TS1254 is supplied with ¼" (6mm) Teflon tubing to provide resistant to all types of dispensing fluids. An optional 4mm tubing kit (TS1252-4MM) is available.
TS1212 Disposable Pinch Tube Valves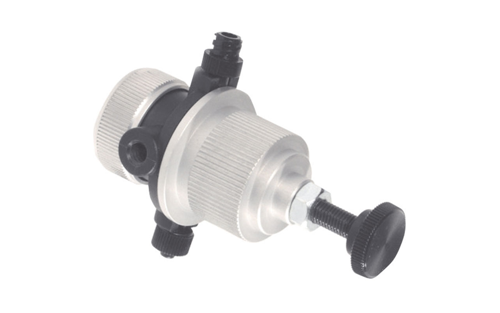 Disposable Pinch Tube Valves provide control for continuous or micro shot applications of low to semi-viscous fluids. The TS1212 semi-automatic version relies on a dispensing controller sending a pre-programmed air signal that opens the valve and allows fluid to flow. Once the dispense cycle is complete, the air signal stops and the internal spring forces the shut-off piston to "pinch" the disposable feed path, preventing further fluid flow.

The only part of the valve making contact with the fluid being dispensed is the disposable pinch tube assembly making the TS1212 ideally suited to dispensing 2-part and CA (Cyanoacrylate) materials.

Recommended Controller: TS500R, TS350, TS250 in conjunction with TS1258

Features
• Disposable feed path – no cleaning required
• Optional black feed paths for UV fluid applications
• Optional polyurethane feed paths available
• Simple to operate
• Compact size and weight
700 Series Tip Cap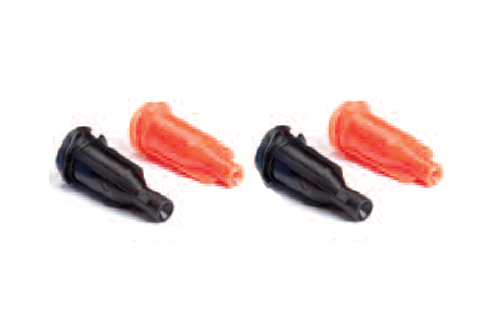 Designed to seal the syringe barrel tip during
storage and shipment. Fits all syringe barrel
sizes. Sold in bulk and packs of 50. Made from
polypropylene.